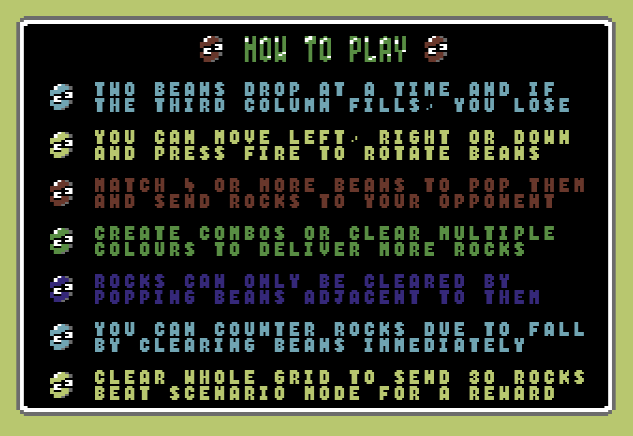 Oyup! (C64)
Oyup!
The fast-paced bean-juggling puzzle gameplay of the SEGA Megadrive games Puyo Puyo 2 / Dr Robotnik's Mean Bean Machine comes to the C64 for the first time.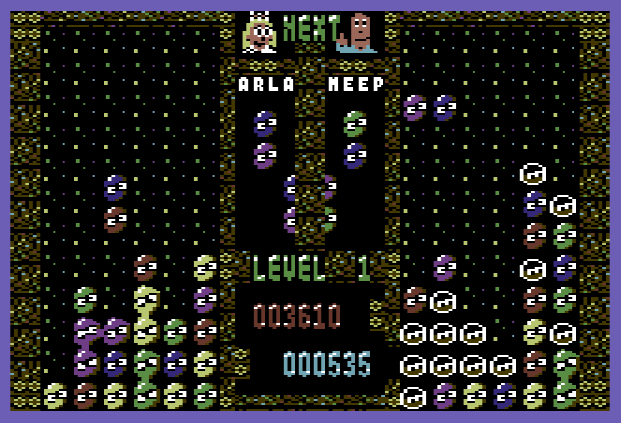 Connect four or more beans of the same colour to clear them from the grid. Set up elaborate combos to send rocks to your opponents' side and ruin their carefully laid plans, or to avert rocks about to drop on yours! If your third column from the next fills up to the top, you lose.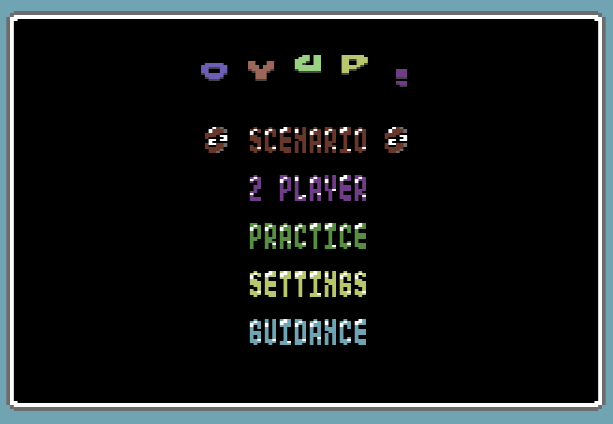 Including all the features of the 16-bit versions:
Scenario mode with 48 unique AI opponents
Two-player versus mode with handicaps available to balance the odds
Practice mode (play for score without opponent until grid fills)
Colour-blind friendly mode
Multiple high-score tables complete with saving to disk
Soundtrack by Mike Richmond, prominent C64 musician and creator of Vegetables & Freeze64
Plus a special surprise to unlock if you can beat Scenario Mode!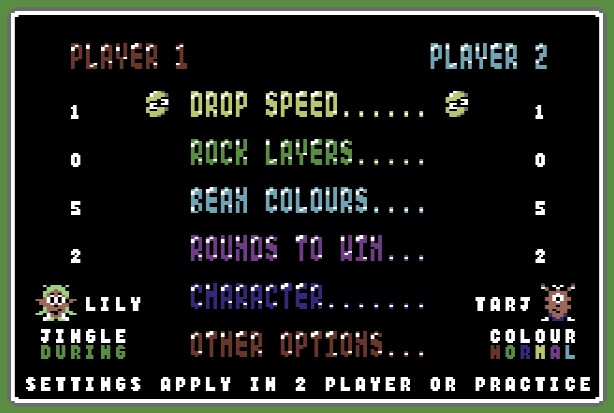 This game, including code, graphics and sound, were created in just over a month for the Retro Games Winter Dev Competition.
Thanks go to Stepz and in particular Hayesmaker64 for their help in testing the game.