Burger Time (C64)
--------------------------------------------------------
Developed especially for and released during the Mamemeister Charity Stream on 5th November 2023. Any donations made will be forwarded to Alan to add to the total raised during the stream.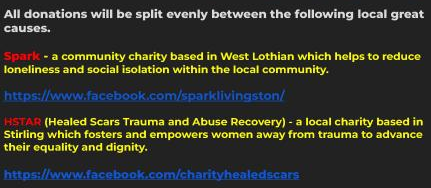 --------------------------------------------------------

How To Play
Assemble all the burgers on the screen to complete each level.
Tread on the burger ingredients to send them falling down to the level below.
If an ingredient hits another it will knock that down too.
Drop burger ingredients onto enemies to kill them.
Lure enemies onto ingredients and they will fall with them, earning big bonuses.
Falling ingredients with enemies on will fall further and create big chain reactions.
Hit fire to throw pepper at enemies and stun them temporarily.
Collect bonus ice cream, coffee and fries to earn bonuses and an extra pepper.
Extra life awarded for every 20,000 points.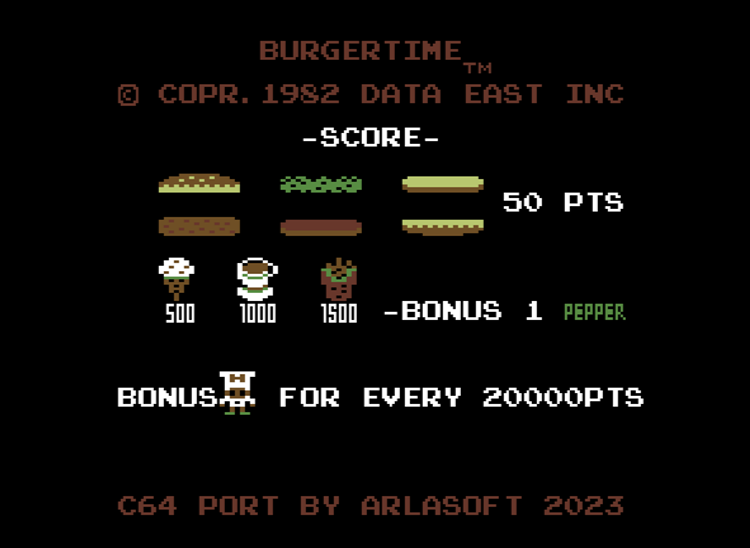 Download
Click download now to get access to the following files: